We design and build responsive WordPress sites.
Is your web site mobile friendly? With over a billion smart phones now in use worldwide, it better be.  If you want to be found when a potential customer or client is searching for a product or service you offer, your site should be compatible with their device. Ask us how we can make your WordPress site work on all kinds of electronic devices.
We know WordPress.
We can design, build, host, and maintain your WordPress site. We will keep your site secure. We will teach you how to make changes and update your pages. Blogs or informational sites, eCommerce or directories, we can help you.
Add eCommerce on your site
Make it easy for your customers to buy your products and services via your Website. iWebNetPlus will make it easy for you to attract new customers and prospects.
We do Search Engine Optimization
Welcome to iWebNetPlus
We offer affordable design & web hosting service for WordPress sites.
What do you need?
Website Design
Directory Website
Responsive Website
Shopping Cart Website
Website Redesign
Small Business Brochure Style Website
Portfolio Website
Blog
Squeeze or Sales Page Website
We will make WordPress easy for you. 
Using the power of WordPress, we can drastically reduce both development time and the cost of your web site.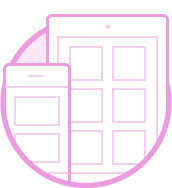 Fast Service
Over 90% of our clients have their website working in just 5 days (or less)!  We work fast. And we will do the same for you – expect to see results quickly.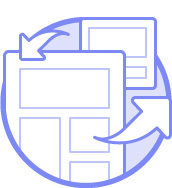 Hosting
iWebNetPlus offers well-managed web hosting that has been fine tuned for WordPress web sites. We've taken the time to build a hosting service that includes backups, maintenance, and dependability.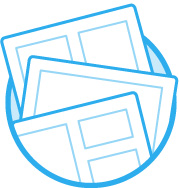 Directory Sites
We've been building computer directories and databases for many years. And we know how to build them and make them work well in WordPress.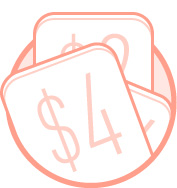 eCommerce
There is no reason why you should be spending a King's ransom to process orders on your Web site. Accepting payments and making sales is much easier today. We make the process fast and easy for you.
Directory Sites
Do you need a directory?
Most people think of directory websites as a something similar to a telephone book or list. While they can be, they are often much more than that. Directories can be used for shopping sites, product or price comparisons, dating or matching sites, auctions, music or video sharing, service directories, and so much more. Did you know that directory sites are one of our specialties?
Small Businesses
No account is too small for us.
We love to work with small businesses! We help them promote themselves on the Internet with a marketing plan that works.
eCommerce
We have several options available to help smaller businesses start eCommerce on their websites. From WooCommerce to simple WordPress theme applications, we can get you started now.
Portfolio Sites
Many different web styles available.
Artists, photographers, musicians, dancers, actors, models, entertainers – anyone that needs an online portfolio – iWebNetPlus can help you with your online presence. We build portfolio sites – and it doesn't cost much to get started! Ask about our low monthly fee, too.